The English translation is
The Hypocrites
The Catholic Church and Sex
Protecting Offenders, Ignoring Victims

A tremor is currently passing through the Catholic Church in Germany. It could be merely the beginning of an earthquake of proportions which have so far only been seen in the American and Irish Church. Tens of thousands of abuse cases were brought to light in both countries. Could Germany be next?
Full Der Spiegel Article online in English
Includes Graphic: Results of the SPIEGEL survey of German dioceses
OTHER CATHOLIC CHURCH ABUSE CASES
* Austria
* Canada
* United States
* Australia
* Philippines
* Ireland
Comments on Der Spiegel article are here.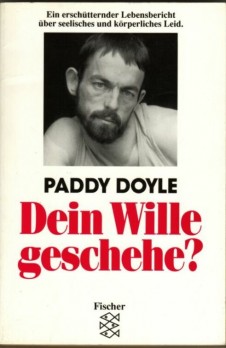 German translation of The God Squad. click on image to enlarge.